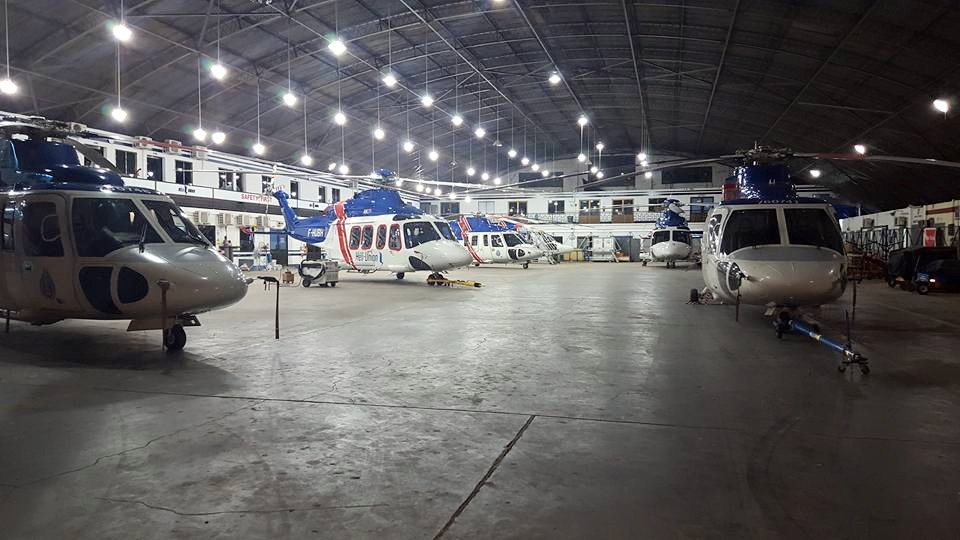 On Friday, 24 February 2017, Héli-Union successfully started helicopter operations in the south of Myanmar for one of its clients. Its customer, Woodside, is an international oil and gas company to whom Héli-Union provided its services last year for a drilling campaign in the same blocks. This is not the first time that the two companies are working together for an offshore operation.
The contract entails provision of passenger transportation and MEDEVAC/SAR services for blocks A-6 and AD-7. Héli-Union is operating 3 AW139s for this particular mission. Two of these helicopters are of 7 Tonnes configuration with the latest avionics package are dedicated to support Woodside's crew change operations. One of these helicopters has been particularly retrofitted recently in Leonardo Malaysia, in order to meet the flying distance requirement of this mission.
This mission necessitates Héli-Union to operate simultaneously from several bases and requires the company to be flexible. Héli-Union's project management team always worked conscientiously to emerge with the most cost-effective solutions for its clients.
Jonathan Cosson, Héli-Union's Deputy Managing Director commented that, "We are delighted that Woodside has decided to work with us again and we look forward to providing a high level of service. The project team, including pilots and engineers have been working very intensively to provide a safe and efficient service above all."