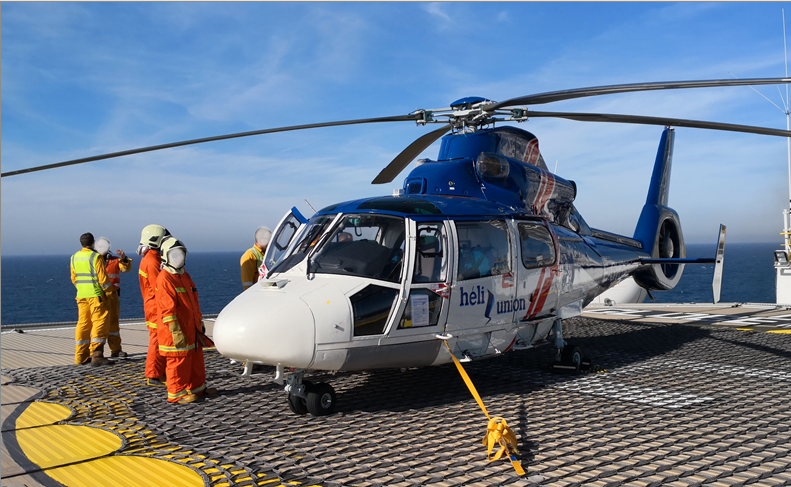 Heli-Union, offshore helicopter provider was awarded a contract from TOTAL E&P BULGARIA in the support of their exploration campaign in Bulgaria. The 2 month project started the beginning of November 2018.
Following the contract, Heli-Union provided two medium type helicopters for crew transfers and 24/7 Medevac services. The helicopters flew from Varna international airport to TOTAL's deepwater offshore block located in the Bulgarian Exclusive Economic Zone of the Black sea, approximately 60nm away from the coastline.
Jean-Baptiste Olry, Sales and Operations Director of Heli-Union commented, "We are honoured to be selected by an international Oil and Gas company as their aviation partner for this project. Bulgaria is an entirely new territory for Heli-Union. Heli-Union readiness to operate in a new country underlines our commitment to the future of oil and gas industry.
"Today's challenging market demands a clear commitment to safe and flexible helicopter operations combined with a dedication to excellent customer service. Heli-Union is prepared to meet clients' expectations without compromising on its international safety standards." He added.