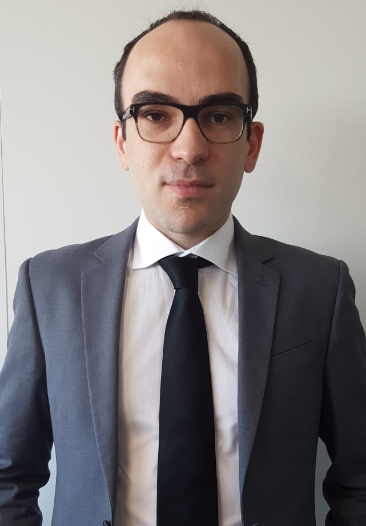 Heli-Union has three main types of business activities: helicopter transport services mainly for oil and gas companies, helicopter maintenance service and helicopter pilot training. Today, Pierre Le Gall, the Deputy Managing Director who is in charge of Heli-Union MRO (Maintenance, Repair and Overhaul) center, will discuss his background and the growth of Heli-Union in this particular industry.
BACKGROUND
I started my career in 2009 as an intern at Heli-Union MRO center. After my internship, I was employed as an engineer in the HSE department. Afterwards I was proposed the position of Deputy to HSE director at Heli-Union in 2012. Two years later, I became the Deputy Managing Director of the Industrial base. With this new position, I was able to gain new skills such as management, organisation, and production in the MRO industry. In 2016 I officially became the Deputy Managing Director of Heli-Union, responsible for all MRO related activities.
HELI-UNION MRO
When I first took the position of Deputy Managing Director, we had around 70 technicians employed in our hangar. Today, this number has significantly increased to 130 employees and we are anticipating an additional of 30 new recruitments this year.
A new maintenance branch in Pau started operating last year and is dedicated to the maintenance of helicopter type H215M (also known as AS532 Cougar). This indicates a significant development of Heli-Union MRO service.
The future of this industry depends progressively upon specific services such as major inspection, heavy maintenance, and periodic inspection. Our observation shows that our clients demands more and more a full integrated service. Being able to provide an excellent heavy maintenance service is no longer sufficient. Heli-Union is required to refine its other features such as on-site assistance, continuing airworthiness management, logistics, aircraft modification and many others. Together with our experts, we are able to enforce our complementary services and at the end of the day, propose to our clients a full integrated service to their aircrafts. As per their requirement, we can also deploy our experience engineers and perform the maintenance service on the clients' local sites.
Today, our main objective is to continue and assure our worldwide leadership in helicopter maintenance, especially for Airbus heavy type helicopter family. This is also one of the reasons that pushed our decision to set up the new maintenance branch in Pau. Heli-Union thrives to maintain its position in the market as the world known expert in maintenance service for particularly heavy fleet type, along with a comprehensive complementary services.