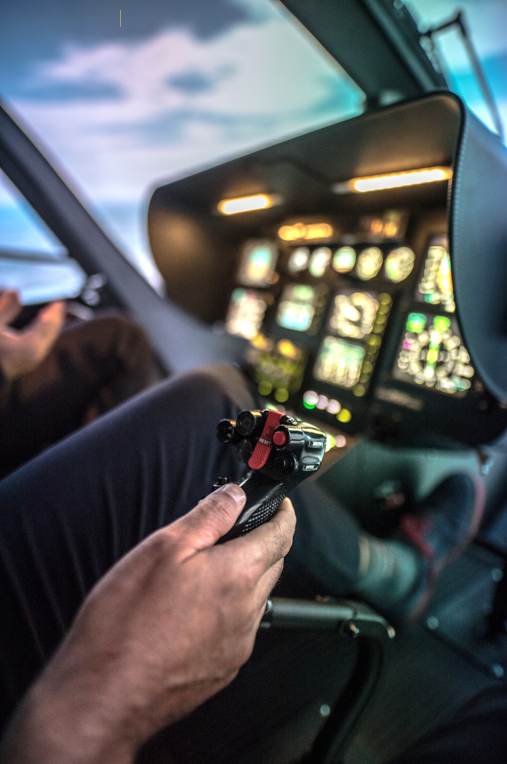 As one of the leading helicopter pilot training providers in France, Heli-Union Training Center or HUTC introduces a new training programme: Commercial Pilot License or CPL (H) entirely in English.
HUTC opens its door to a broader, wider and larger international audience, by introducing a new training programme performed entirely in English. The training programme is a part of internationalisation business strategy implemented by the Director of HUTC himself, Hervé Maugis. He believes that in the age of globalisation, there is a necessity to propose CPL(H) training programme in English not only to attract pilots from outside France, but also to give the opportunity for young pilots to go abroad after taking the programme. The new training programme will commence in April 2019.
HUTC will be including this new training programme together with other English training programmes that have already been proposed for the last few years, such as Type Ratings and PBN (Performance Based Navigation). HUTC currently proposes trainings in English and French. Ensuring the duality of courses in English and French is not as simple as it seems. Therefore HUTC regularly consults the French Civil Aviation in order to best apprehend this challenge and to identify obstacles at the soonest.
Whether you are a professional pilot who are looking for recurrent training programmes to maintain your qualification or a regular person with zero piloting background but a motivation to become a professional pilot, you can benefit from our professional and diverse instructors. To top it off, HUTC also has the required tools to ensure maximum knowledge in-take: three one engine helicopter type Cabri Guimbal G2, FFS/FTD AS365N3, FTD H135 T2+. HUTC geographic location in Angouleme also brings in a big advantage thanks to its favourable meteorological conditions of the region. This is also an ideal place for training due to the limited density of aeronautical traffic and a fully IR-equipped airport with 2D and 3D approaches (NDB, ILS, GNSS).
Check out HUTC new website: www.hutc.fr