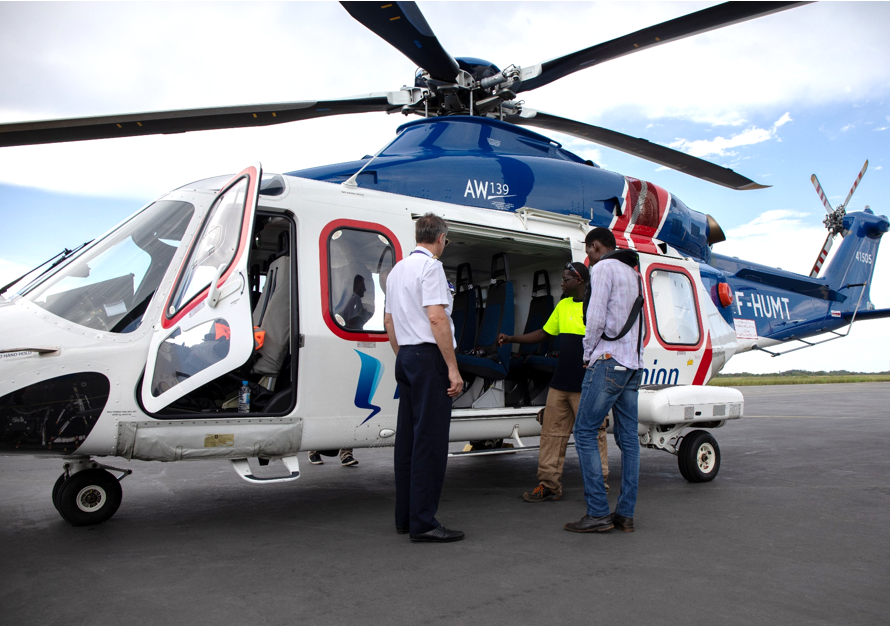 For almost 45 years, HELI-UNION has been providing helicopter transport services to Energy companies operating in Gabon. In 1975, HELI-UNION entered the emerging energy market of Gabon with 4 helicopters.
Today, HELI-UNION Gabon is a fully organised company with resident personnel and permanent premises, which includes 2 hangars to perform maintenance on its fleet: AS365N3, AW139 and S76C++.
This year, HELI-UNION Gabon has managed to secure 4 new contracts from world-known Energy companies. The contract period terms range from a few months to years to provide helicopter supports on the clients' offshore and onshore operations.
The services included in these contracts are crew transports and 24/7 medevac support with three different types of aircraft: AS365N3, AW139 and S76C++. One of the additional AW139 used in one contract is leased from a world-known lessor.
"We are delighted that these companies have decided to partner with HELI-UNION for their operations in Gabon," said Jonathan Cosson, HELI-UNION Deputy Managing Director. "We are looking forward to building a strong long-term partnership with our clients and are eager to fly on their behalf this year. This new contract again allows us to showcase our safe, reliable, and efficient helicopter services. Their trusts on our services shows our commitment to never compromise on our safety level."